For the second time this school year, we're once again back to bring you another list of Throwbacks for the month of October. So, without further ado, let's dive in.
My Chemical Romance's "Welcome To The Black Parade" – This genre-changing album, released on CD October 9, 2006, has just turned ten years old. Frank Iero, Ray Toro, Bob Bryar, Gerard and Mikey Way; members of the band during its Black Parade era, have even decided to come out with a re-release of album this year, dedicated to it's popularity in demand by the fanbase wanting more after their split. The album was released last month, and is titled "MCRX", the X standing for the roman numeral of ten, for the amount of years it's been since the original album release.

Hannah Montana
Halloween Costumes – Throughout the elementary school career of little girls everywhere, Hannah Montana costumes were all the rage for your class's Halloween party. The styles fluctuated each year with the show, so basically, no one ever got tired of dressing as her, year after year, after year, after year, after year.
Junie B. Jones and the Stupid Smelly Bus – Released in 1992, this book was once beloved by 90's and early 00's kids everywhere. A series of 31 chapter books and a whole lot of
overthinking, author Barbara Park had us giggling in our seats in the first grade. The series then went on until its most recent release in 2012. Park then passed away in late 2013, leaving a whole bunch of books for children to enjoy for years to come.
Bratz – Everyone remembers Barbie, but do you remember the Bratz? Released in 2001, Four 10-inch dolls by the names of Cloe, Sasha, Jade, and Yasmin. In 2015, a fifth Bratz doll by the name of Raya was released, and became a part of the original collection. The dolls were beloved enough back in the really 2000's to get their own movies, and are still being made to this day.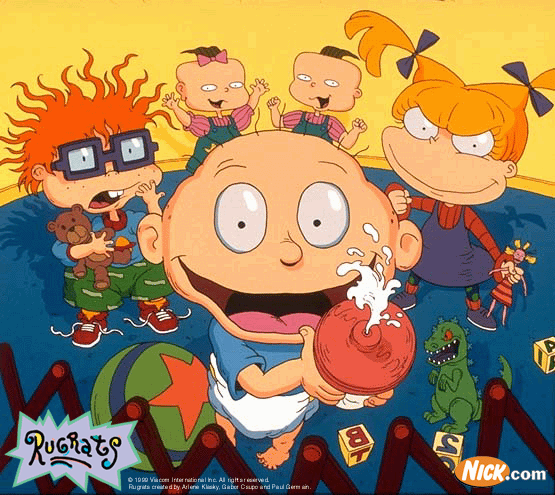 Rugrats – Originally released on August 11th of 1991, this Nickelodeon show conveyed the perspective of the world through a baby's eyes. The show consisted of 5 babies; Tommy & Dil Pickles, Chuckie Finster, and Phil & Lil DeVille, along with Tommy & Dil's annoying cousin, Angelica. The show ended in August of 2004, but later went on to have a spin-off which began a year before the original ended, in April of 2003, and went on until 2008.
images: http://nickelodeon.wikia.com/wiki/Rugrats , http://www.pluggedin.com/book-reviews/junie-b-jones-and-the-stupid-smelly-bus/ , https://www.wattpad.com/story/9390352-welcome-to-the-black-parade-mcr-fanfic