go90 is a mobile tv streaming network owned by Verizon Hearst Media Partners and AOL Mass Media Company. There's movies, clips, Awesomnesstv, comedy stand up & sketches, sports, drama specifically celebrity and best of all their reality shows! Don't forget it's free!

Guidance
Scandalous photos of the most popular girl in school are leaked through all social media platforms and everyone knows about. Now it's all up to the school's guidance counselor to get to the bottom of it. With her weekly sessions will she be able to uncover who did it? Who's behind it, the hot guy of the school, the mean with weight problems, the overachiever, the social outcast, or the beautiful enigmatic girl?
Starring youtuber Amanda Steele aka "MakeupbyMandy24." Amanda is well know for her style. She even aired on season one of "Life's S.o. R.a.d," where she had the opportunity to design her own clothing line along side Lia Marie Johnson. Michelle Trachtenberg has been in multiple films since she started acting in 1993. A big hit that she was in is "17 Again" in 2009. Cover artist and actor Alex Aiono played a small part in the film too!

T@gged
What will a group of high school students do after their own past are connected to a series of violet videos from an unknown user that calls himself 'moneyman?' He especially targets Hailey, Rowan , and Elisia.
Lia Marie Johnson "Kids React" by the Fine Brothers, Lulu Antariksa was in Nick's "How to Rock", and Katelyn Nacon is best known as Enid in 'The Walking Dead.
LA Story
LA Story has already been through four seasons! Six boys & six girls, the friend group has been tight since they started freshman year. Like every other person, they've had their ups and down through the years, too. From hookups, breakups and breakdowns. They still stick together after all of it. The twelve teens still follow their dreams through all the drama and depend on their friendships.
Caitlyn, Evan, Jamie, Kate, Bradley, Hunter, Sienna, Jackson, Lauren, Dylan, Camille, and Holden. (season 1)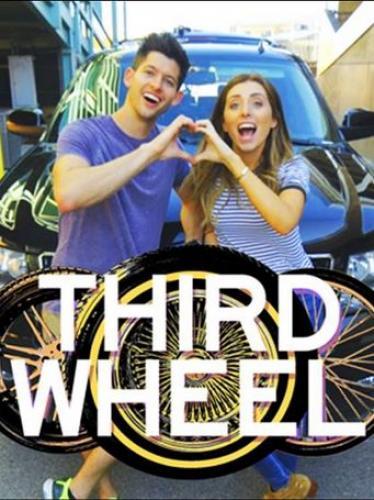 Third Wheel
A bunch of blind dates hosted by Awesomenesstv's very own Hunter March and Lauren Elizabeth. Two people are found on the side of the street, a boy and a girl. A series of questions, mystery meals, and cute couple games. When it comes down to it, if they like one another, a second date! If not, they are dropped off on the road and have to find themselves a new ride.
Picture's and info found on Imdb and go90's website/app