So you may be asking what is "Team 10?"
"Team 10 is a squad of like minded individuals who teamed up together to take over Hollywood." – team10official.com
In my other article "YouTube Red," I briefly mentioned who the members or the squad are, but Team 10 has grown a lot since then… Famous Youtuber Jake Paul came up with the big idea to put the team together. Starting off early with AJ Mitchell, Alex Lange, Alissa Violet, The Dobre Twins aka Lucas & Marcus, and Neels Visser. Since then they've added The Martinez Twins aka Ivan & Emilio, Stan Gerards, Tessa Brooks, and Tristan Tales to the crew. Team 10's overall goal is to create content together, collab on each other's channels, and grow their own brands threw Jake's new social media label the "talent incubator." Through the big process they all live to together in the "Team 10 house."
AJ Mitchell
AJ started music at the young age of 4, since then he's made 30 original tracks. He moved to Los Angeles at only 15 and continues to sing and song write. Along with his piano covers on instagram and YouTube he's gained a big fan-base. AJ's fame is still rising as his "angelic" voice, still continues to pull in fans across the world.
Alex Lange
Alex received 952 thousand followers in under 4 months! Lange was born in Paris, he's bilingual with English and French under his belt. Alex has made himself a well known model just at the age of 15, and he's still striving in the social media scene. We'll see what the future has holds for him.

Alissa Violet
At 18 Alissa bought herself a one-way flight from Ohio to LA. Alissa's went from a small town to modeling for big fashion shows and acting. She extremely adventurous, loves to make people laugh, but she can still manage to be one of the boys. Alissa still continues to be herself on camera and off.
Jake Paul
Jake came from Cleveland, Ohio and he's gained 15 million social media followers through his 4 billion video views. Paul stars as "Dirk" on Disney Channel's Bizaarvark. He's also had a few roles in movies, like "Lance" in YouTube Red's Dance Camp and "Dugan" in Fox Digital's new movie Mono. Jake has a major business mind and works hard to pursue his dreams. A matter a fact Jake has wrote his own book "You Gotta Want It," it's a motivational book about following your dreams and working hard to make them happen. Jake's daily vlogs will continue to make him big.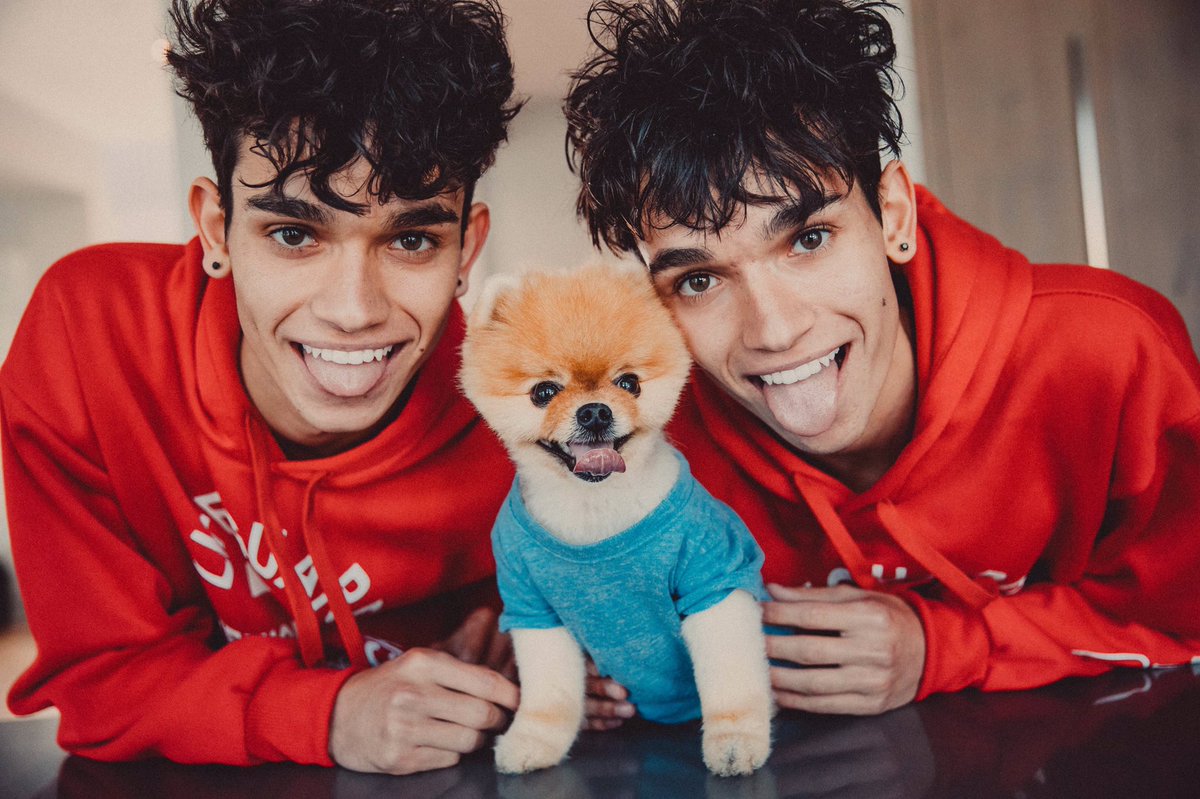 The Dobre Twins
As young entertainers and influencers, Lucas and Marcus continue to carry their work ethic and skills into their careers. They bring forth their skilled dance moves, stunts and overall versatility to multiple social media platforms. The Dobre twins are especially known for their videos of them dancing in grocery stores.
Neels Visser
Neels has appeared on the pages of Vogue and Fashinisto magazine. He also walks the runways of fashion shows for numerous brands. At 8 years he owned and operated his own car wash! Neels has further on feel in love with the idea of touring the world while spreading his talents as a model and DJ. He wants to share a few inspirational words too, "Live the way you want, because you can."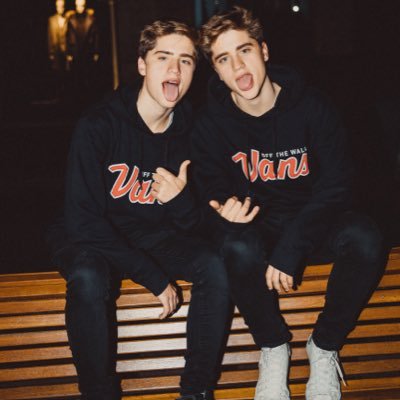 The Martinez Twins
Ivan and Emilio just recently moved to Los Angeles, California from Catalonia, Spain. They're fellow classmates and close friends urged them to upload more content to their Instagrams' and the rest became history. The Martinez twins had no idea where their lives were going to go until they blew up on social media. Since then the twins became famous they are making it big in Hollywood.
Stan Gerards
Stan grew up as an only child in the Netherlands. Gerards fell in love with the many opportunities that he could take in Los Angeles. Soon after Stan dropped out of high school to pursue a video photography program, a few months later he landed in LA. Stan started taking photos of the Team 10 squad and it caused his social media followings to grow, fast. At 19 he paved himself a path with his unique photo taking style.
Tessa Brooks
Tessa has came from a long line of dancers in Fresno California, and took her first dance class at 2 years old! She landed herself some national commercials including Aquestria Girls, Just Dance 4, Sketchers, and Coca Cola. Tessa was featured in YouTube Red's Dance Camp, as well as a couple Music Videos for T-Pain, X Factor's Diamond White, and Disney's Coco Jones. She's even modeled for a few dance-wear lines. Tessa plans to carry on with family's legacy in performance.
Tristan Tales
Tristan made himself into an award-winning filmmaker. He's brought among himself billions of followers throughout his daily adventures. He makes videos ranging from scripted sketches, animated adventures into short films, and man-on-street interactions with strangers. His Snapchat and Instagram are filled with drawings of animated worlds that take his viewers along the adventures with him. Tales continues to inspire people to have fun with social media and that everything doesn't have to be so serious.

And YOU?
Click the link below to see if you have what it takes to be part of the Team 10 Squad!
Search for the 'Join Team 10' entry at the bottom of the page.
Follow Them!
Snapchat: Team10Snaps
Instagram: team10official
YouTube: Team 10
Twitter: Team10official
Text the Team: 1-323-909-4406
Info from: Team 10's official cite, YouTube, and Instagram, People
Images from: Just Jared Jr , team10official, We Heart it, Pinterest,Twitter, Famous Birthdays, Tin.8, Clipartkid, socialfee.info, digi tour, key word suggest