Lionel Messi was born June 24, 1987 in central Argentina where he was raised. Messi was born with a growth hormone deficiency that causes children to be much more small than other kids that are the same age and gender. When Messi was 13 he  had moved to Spain to play for Barcelona, where they agreed to pay for his medical treatments. He now is a forward for FC Barcelona and Argentina national team. Messi is his country's all-time leading goal scorer in soccer And has won many awards. While fighting a slow growth deficiency Messi is know as one of the best players of all time. Messi proves that no matter what you should always work hard and follow your dreams to the fullest even if it takes time. He shows everyone that dreams can come true if you set your mind to it.
" It took me 17 years and 114 days to become an overnight success." Messi says.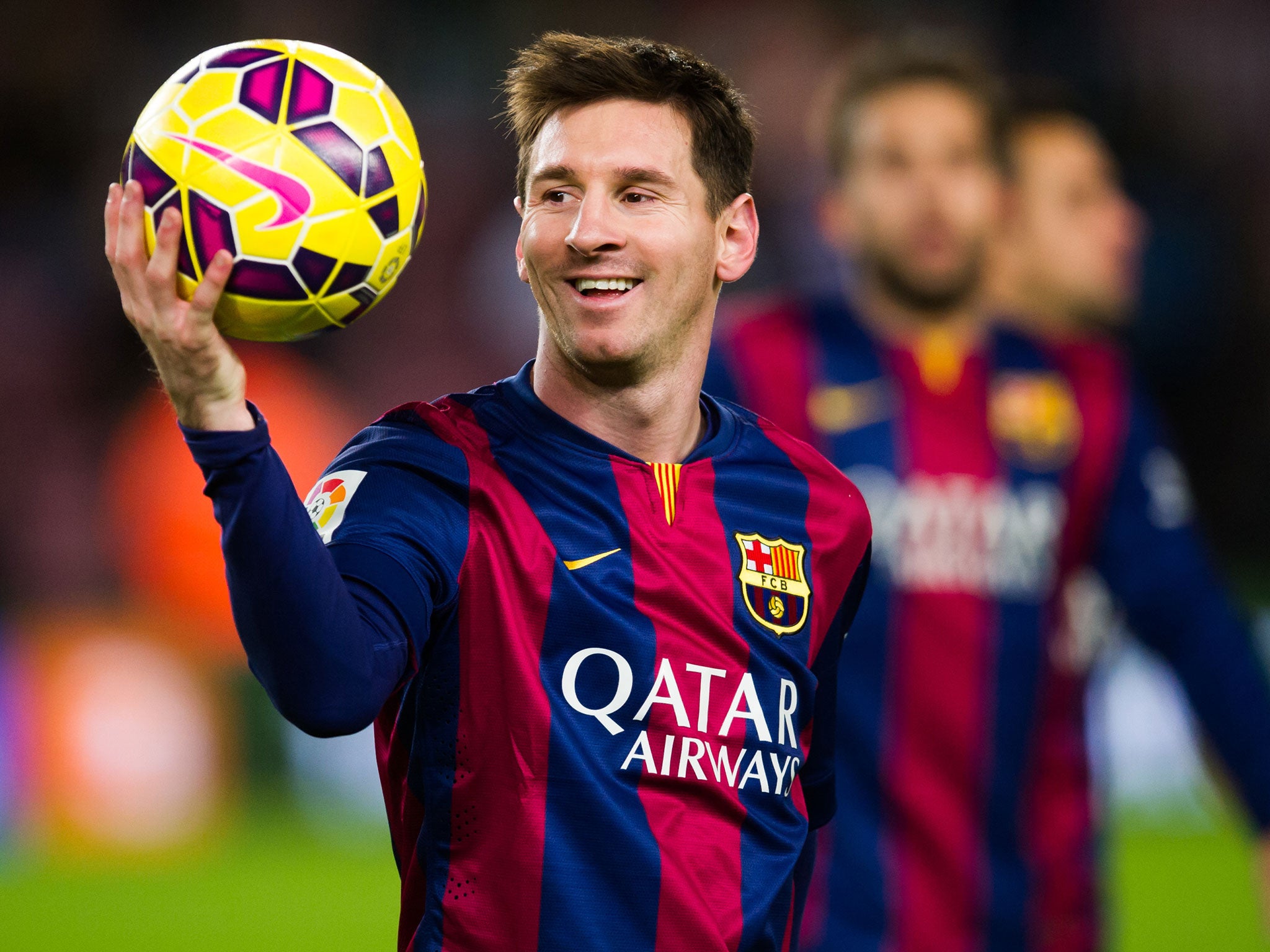 " You have to fight to reach your dreams. You have to sacrifice and work hard for it." Messi states.

Many young athletes look up to Messi as a role model including Lyvia Freudeman, who plays varsity soccer and is on the track and cross country team for Field High school. Lyvia looks up to Messi because of his confidence while playing on the field and how he always recovers when he loses the ball. Messi is said to be one of the best players because of when he loses the ball during a game he almost always recovers and puts in all of his efforts to get it back. Messi's foot skill are some of the best out there he is known for being able to nutmeg almost anyone. Nutmegging someone is when you kick the ball in between another player's legs. Messi is also extremely humble. In a play of game one of his teammates made an easy goal against the goalkeeper, and was rubbing it in the keepers face. Messi went over to his teammate and made him stop. Lionel Messi is an inspiration on and off the field to millions of people all around the world.

Information from Wikipedia " Lionel Messi" and Medline Plus " Growth Hormone Deficiency- children" and Lyvia Freudeman

Photos from Independent's website "Lionel Messi to sue spanish newspaper over tax evasion claims in panama papers" and ABC " Lionel Messi in, Neymar out for Argentina v Brazil friendly at the MCG in June"